The combination of artificial intelligence (AI) and business intelligence (BI) is poised to transform the way businesses operate, especially when it comes to data-driven decision making. AI-powered analytics and decision support systems will enable organizations to leverage insights and decisions made based on data-driven recommendations. So, just how will AI help BI draw deeper insights and make better decisions? What does the next five years look like? How will AI and BI work together to improve decision-making? Are there unintended consequences that might arise in this rapidly evolving landscape?
How AI Will Help BI Draw Deeper Insights and Make Better Decisions
1. Enhanced Data Analysis and Pattern Recognition
AI algorithms excel at processing large volumes of data, identifying patterns, and making predictions based on historical trends. By integrating AI capabilities into BI systems, businesses can quickly and accurately analyze complex data sets, resulting in more precise and actionable insights that are deeper than decision support systems of the past. This will allow quick identification of anomalies, outliers, and changes in trends at both the micro and macro levels. For example, an AI-powered BI tool could analyze each customer's purchase history identifying cohorts and segments that are most likely to respond positively and similarly to specific marketing campaigns, thus allowing companies to allocate resources across the organization (from marketing to manufacturing to sales) more effectively.
2. Predictive Analytics
One of the most significant areas where AI-driven BI will have an outsized impact is the ability to predict future trends and events. Through machine learning and advanced algorithms, AI-powered BI tools will be able to analyze historical data and identify patterns that may forecast future outcomes with higher degrees of certainty. These tools will identify subtle and emerging patterns in buying previously overlooked using simple analytics. Thus, enabling businesses to be proactive in their decision-making, mitigating potential risks and capitalizing on opportunities before they become apparent to competitors. For instance, a retailer could use AI-driven BI to predict product demand, allowing them to optimize inventory levels, reduce stockouts, and eliminate excess inventory costs.
3. Prescriptive Analytics
In addition to predicting the future, AI-driven BI tools will be developed that may prescribe actions intended to optimize business outcomes. By leveraging advanced algorithms and optimization techniques, prescriptive analytics can drive data-driven decisions based on both an organization's objectives and constraints. For example, a manufacturing company could use AI-driven BI to determine the most cost-effective production schedule, considering factors such as market demand, seasonal influences, lead time to deliver, skilled and unskilled labor availability, material costs and availability, and equipment maintenance schedules (proactive to reduce unplanned downtime due to breakdowns).
4. Natural Language Processing and Conversational AI
Natural language processing (NLP) and conversational AI capabilities in BI tools will enable non-technical businesspeople to interact with data through speech-to-text, making data analysis much more accessible and intuitive. By integrating NLP and conversational AI, BI systems will understand and respond to user queries in a more human-like manner, enabling faster and more accurate decision-making. For example, a sales manager could ask a voice-activated BI tool about the performance of a specific product line and receive immediate, relevant insights to help inform future sales strategies.
Unintended Consequences
While the integration of AI and BI offers significant benefits, it also raises potential concerns:
1. Data Privacy and Security
As AI-driven BI systems train upon and process ever increasing amounts of sensitive data, data privacy and security will become even more important. Businesses must ensure that data is stored securely and that access is controlled to prevent unauthorized access, use, and exposure of personal identifiable information. Additionally, companies will have legal obligations to navigate complex global data privacy regulations with conflicting rules that will vary between jurisdictions.
2. Bias and Discrimination
AI algorithms are only as good as the data upon which they are trained. If the training data contains inherent biases or discriminatory patterns, the AI-driven BI tool will inadvertently perpetuate and even exacerbate these biases in its recommendations in a self-fulling and prophetic way. Businesses must be vigilant by addressing potential biases in their training data and ensuring that AI-driven decisions are equitable and fair. In some cases, businesses will need to be able to explain how the AI-driven decisions were made. This is often referred to as decision transparency. Businesses will need help from the developers to ensure that they can trace algorithmic calculations and actions, including the data used and produced in the process, to explain the inferences reached.
3. Job Displacement
As AI-driven BI systems become more capable, there will be (there already are) concerns about job displacement, particularly for roles focused on data analysis and reporting. However, it is essential to recognize that while AI can automate certain tasks, it will also create new opportunities for employees to focus on more strategic and creative initiatives. Companies will need to invest in re-skilling and up-skilling their workforce to adapt to the changing landscape and capitalize on the benefits of AI-driven BI.
4. Overreliance on AI
While AI-driven BI tools can offer powerful insights and recommendations, there is a risk that businesses will become over-reliant on these systems, neglecting the human element in decision-making. It is crucial that organizations strike a balance between leveraging AI-driven insights and at the same time incorporate human judgment and intuition in their decision-making processes. AI-driven BI tools are positioned to significantly expand and augment human capabilities, but AI is not a substitute for the human element. The two should not be confused.
Conclusion
The integration of AI and BI promises to revolutionize insight-driven decision making in the next five years, offering businesses the ability to draw insights, predict trends, and make data-driven recommendations with unprecedented speed and accuracy. However, as with any rapidly evolving technology, there are potential unintended consequences that businesses must be prepared to address.
By carefully considering these consequences and taking proactive measures to ensure data privacy, security, and ethical decision-making, organizations will be positioned to successfully leverage AI-driven BI to enhance their insight-driven decision-making capabilities thus maintaining a competitive edge in an increasingly AI, BI, and data-driven business landscape.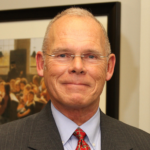 Stephen Howell is a multifaceted expert with a wealth of experience in technology, business management, and development. He is the innovative mind behind the cutting-edge Chatbot ChatGPT plugin for WordPress. Utilizing the robust capabilities of OpenAI's API, this conversational chatbot can dramatically enhance your website's user engagement. Visit Chatbot ChatGPT to explore how to elevate your visitors' experience, and stay connected with his latest advancements and offerings in the WordPress community.