The real estate sector has significantly benefitted from the integration of chatbots, transforming the way buyers and sellers interact.  Chatbots in real estate can provide instant responses to inquiries, offering immediate answers to questions about property details, pricing, location, and more.  They can also streamline the property-buying process by scheduling viewings, sending reminders, and even offering virtual tours of homes.
Enhancing Customer Engagement: Chatbots serve as a powerful tool for engaging potential buyers and sellers.  With their 24/7 availability, they can offer immediate support, satisfying the needs of clients who are seeking quick and accurate information.  This constant engagement helps build a stronger relationship between the client and the real estate company, paving the way for more productive interactions.
Personalized Experience: Beyond providing general information, chatbots can be programmed to understand the unique preferences and requirements of each client.  They can offer tailored suggestions, from matching properties based on the client's needs to providing personalized financial advice related to the purchase.  This personalized touch adds significant value to the client's experience and can lead to more successful transactions.
Integrating with Other Technologies: Chatbots in real estate can be integrated with various technologies, such as virtual reality, AI-driven analytics, and social media platforms.  For example, virtual tours offered by chatbots can be coupled with VR technology to give a more immersive experience.  Integration with social media allows the sharing of listings and information across platforms, expanding reach and convenience.
Automation of Routine Tasks: By handling repetitive tasks such as scheduling viewings and sending reminders, chatbots allow real estate agents to focus on more complex and value-added activities. They can spend more time building relationships with clients, negotiating deals, and providing expert advice, all of which contribute to more effective and efficient transactions.
Challenges and Future Prospects: The integration of chatbots in real estate also brings challenges.  Ensuring accuracy, privacy, and a human-like interaction can be complex.  Continuous development, ethical considerations, and adapting to evolving client needs will shape the future of chatbots in the industry.
Conclusion
In conclusion, chatbots in the real estate sector have become pivotal in modernizing the interaction between buyers and sellers.  They provide an immediate, personalized, and efficient approach that resonates with the digital age's demands. The future of real estate appears promising with the ongoing integration of chatbots, signifying a blend of traditional real estate practices with contemporary, tech-driven solutions.
#ChatbotsInRealEstate #PropTech #CustomerEngagement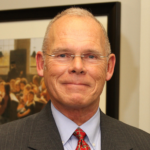 Stephen Howell is a multifaceted expert with a wealth of experience in technology, business management, and development. He is the innovative mind behind the cutting-edge Chatbot ChatGPT plugin for WordPress. Utilizing the robust capabilities of OpenAI's API, this conversational chatbot can dramatically enhance your website's user engagement. Visit Chatbot ChatGPT to explore how to elevate your visitors' experience, and stay connected with his latest advancements and offerings in the WordPress community.