Introduction to Chatbots
As digital technology advances, chatbots have become a ubiquitous presence online, serving as virtual conversationalists. They are software applications crafted to mimic human-like conversations through text or voice interactions, primarily on the internet. The goal is to streamline interactions between people and services, enhancing customer experience and providing efficient information access.
What Are Chatbots?
At their core, chatbots are programmed to emulate human dialogue, making them a key player in automating responses to user inquiries. They range from basic models that search for keywords to extract a suitable response from a fixed repertoire to advanced versions that employ artificial intelligence (AI) to process language and context.
Types of Chatbots
Rule-Based Chatbots
Operating on explicit programming, rule-based chatbots respond to specific instructions. They're akin to digital librarians who can only fetch books with known titles. Their limitation lies in handling unscripted queries, which can stump their otherwise systematic approach.
AI-Powered Chatbots
These chatbots are the prodigies of the chatbot family, equipped with AI tools like natural language processing and machine learning. They grasp the nuances of human conversation, learning continuously to refine their responses. Their ability to conduct conversations that feel less robotic and more fluid makes them highly sought after.
Applications of Chatbots
Chatbots have spread their digital roots across various sectors, each with its unique utility:
Customer Support: They act as the first line of defense in customer service, providing quick answers to frequently asked questions.
E-commerce: From aiding in product discovery to offering tailored recommendations, chatbots in e-commerce make shopping a breeze.
Healthcare: They schedule doctor's appointments, dispense medical advice, and ensure medication adherence through timely reminders.
Banking: Chatbots in banking keep tabs on account balances, streamline money transfers, and swiftly address card-related queries.
Entertainment: They're the new-age entertainers, engaging users with interactive games and quizzes.
Education: Chatbots serve as tireless tutors, addressing educational queries and aiding learning.
Measuring Chatbot Effectiveness
The true measure of a chatbot's value is in its sophistication to handle complex inquiries, its adaptability to learn and evolve, and its prowess in sustaining a natural and engaging dialogue.
Conclusion
Chatbots represent a significant shift in how we interact with digital services. They not only promise enhanced efficiency and accessibility but also herald a new era of user experience — one where conversations with machines become as commonplace and comfortable as those with our fellow humans. As we continue to harness their potential, chatbots will undoubtedly shape the future of digital communication.
To learn more about chatbots and how they can benefit your business, stay tuned to this blog.  For any inquiries, reach out to me for expert assist in navigating the world of AI-driven customer service solutions.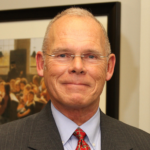 Stephen Howell is a multifaceted expert with a wealth of experience in technology, business management, and development. He is the innovative mind behind the cutting-edge Chatbot ChatGPT plugin for WordPress. Utilizing the robust capabilities of OpenAI's API, this conversational chatbot can dramatically enhance your website's user engagement. Visit Chatbot ChatGPT to explore how to elevate your visitors' experience, and stay connected with his latest advancements and offerings in the WordPress community.