The hospitality and travel industry has embraced chatbots to revolutionize customer service, leading to enhanced guest experiences.  Chatbots deployed in this sector manage bookings, provide essential travel guidance, facilitate check-ins and check-outs, and respond to customer queries instantaneously.
Enhancing Customer Service: Chatbots are becoming indispensable in delivering round-the-clock customer service.  They can handle a high volume of inquiries without wait times, providing travelers with instant solutions and assistance. This capability is crucial for global service where travelers may need assistance across different time zones.
Personalized Guest Experiences: Chatbots are equipped with AI to analyze customer data and offer personalized recommendations.  They can suggest activities, dining options, and local attractions, tailored to the interests and preferences of each traveler.  This service personalization deepens customer loyalty and satisfaction, leading to repeat bookings.
Seamless Operational Integration: Travel and hospitality chatbots integrate seamlessly with booking engines, property management systems, and other technology platforms.  They can update reservation systems in real-time, manage room allocations, and process payments, ensuring a smooth operational flow.
Efficient Management of Guest Processes: From the moment a guest considers a booking, chatbots can take over routine processes such as room reservations, date modifications, and special requests.  They streamline the check-in process by handling pre-arrival documentation and reducing the time guests spend at the reception.
Challenges and Adaptation: While chatbots offer numerous advantages, challenges such as maintaining personalized human interactions and managing complex customer service issues persist.  Technology must continually evolve to understand and replicate nuanced human service while ensuring the privacy and security of guest information.
Future Trends: Looking ahead, chatbots are set to become even more interactive with the integration of voice and facial recognition technologies.  The use of chatbots to facilitate touchless interactions, particularly post-pandemic, is likely to increase, marking a new era of contactless service in travel and hospitality.
Conclusion
Chatbots have become a fundamental component of the travel and hospitality industry, providing efficient, personalized, and responsive customer service.  They support the dynamic needs of modern travelers and are integral to the digital transformation of hospitality services.  As technology matures, the future holds the promise of an even more streamlined, enjoyable, and user-friendly travel experience.
#TravelTech #HospitalityChatbots #SmartTravel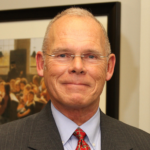 Stephen Howell is a multifaceted expert with a wealth of experience in technology, business management, and development. He is the innovative mind behind the cutting-edge Chatbot ChatGPT plugin for WordPress. Utilizing the robust capabilities of OpenAI's API, this conversational chatbot can dramatically enhance your website's user engagement. Visit Chatbot ChatGPT to explore how to elevate your visitors' experience, and stay connected with his latest advancements and offerings in the WordPress community.