The education sector increasingly relies on chatbots to streamline administrative duties and provide customized support to students.  Chatbots serve as virtual assistants, handling a variety of tasks from admissions queries to course enrollment, significantly reducing administrative burdens.
Streamlining Administrative Operations: Chatbots efficiently manage repetitive tasks such as answering prospective students' questions, processing applications, and handling course registrations.  This automation allows educational institutions to allocate human resources to more critical tasks that require personal attention.
Enhanced Learning Experience: By leveraging AI, chatbots can deliver personalized learning experiences.  They assist students in understanding complex topics, provide homework help, and prepare for exams based on the individual's learning pace and style.
24/7 Student Support: Chatbots offer round-the-clock assistance to students, providing them with the flexibility to seek help outside of regular school hours.  This feature is especially beneficial for distance learning and for students in different time zones.
Integration with Educational Tools: Educational chatbots can be integrated with learning management systems, library databases, and other digital education tools to create a seamless learning environment.  They help in tracking assignment deadlines, providing reading materials, and even reminding students of upcoming exams or projects.
Challenges in Implementation: The main challenges of integrating chatbots in education include maintaining engagement with an individualized touch and ensuring that the chatbot can handle a wide range of queries with appropriate responses. As technology advances, so does the need for constant updates to the chatbot's knowledge base and interaction capabilities.
Future of Chatbots in Education: As AI technology progresses, chatbots are expected to become more adept at understanding natural language, interpreting complex questions, and even detecting the sentiment and emotional state of the students to provide better support.
Conclusion
Chatbots are transforming the educational landscape by providing students with instant, on-demand support and simplifying administrative workflows for institutions.  They enhance the educational experience by offering personalized and flexible learning assistance, signaling a shift towards more interactive and technology-enabled education.
#EdChatbots #AIinEducation #SmartLearning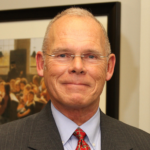 Stephen Howell is a multifaceted expert with a wealth of experience in technology, business management, and development. He is the innovative mind behind the cutting-edge Chatbot ChatGPT plugin for WordPress. Utilizing the robust capabilities of OpenAI's API, this conversational chatbot can dramatically enhance your website's user engagement. Visit Chatbot ChatGPT to explore how to elevate your visitors' experience, and stay connected with his latest advancements and offerings in the WordPress community.