In today's fast-paced world, the ability to think critically is more important than ever.  Critical thinking is the process of actively analyzing and synthesizing information to make informed decisions and solve problems. It involves questioning assumptions, looking for evidence, and considering multiple perspectives.
The benefits of critical thinking are numerous.  It allows individuals to make better decisions, whether in their personal or professional lives. It also helps individuals to think independently and objectively, rather than being swayed by emotions or biases. Additionally, critical thinking skills are essential for effective problem-solving and for identifying and evaluating arguments and evidence.
In today's complex and interconnected world, critical thinking is also important for understanding and engaging with global issues, such as climate change, economic inequality, and political polarization.  Being able to think critically allows individuals to make sense of these issues, to identify potential solutions, and to take action to make a positive impact in the world.
However, despite its importance, critical thinking is not always easy to do. It requires effort and practice to develop.  Some people may find it challenging to question their own assumptions and biases, or to look for evidence that contradicts their beliefs. Nevertheless, critical thinking is a skill that can be learned and improved upon with practice.
One way to develop critical thinking skills is to practice questioning assumptions and looking for evidence. This can be done by reading widely, from multiple sources, and by engaging in discussions and debates with people who have different perspectives. Additionally, critical thinking can be strengthened by learning to identify and evaluate arguments and evidence, which can be done by studying logic and critical reasoning.
In conclusion, critical thinking is essential for personal, professional, and social success in today's world. It allows individuals to make well-informed decisions, solve problems effectively, and understand and engage with global issues. While it may be challenging, critical thinking is a skill that can be learned and improved upon with practice. By making a conscious effort to question assumptions, look for evidence, and consider multiple perspectives, individuals can develop their critical thinking skills and make a positive impact in the world.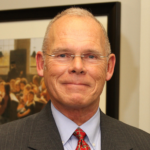 Stephen Howell is a multifaceted expert with a wealth of experience in technology, business management, and development. He is the innovative mind behind the cutting-edge Chatbot ChatGPT plugin for WordPress. Utilizing the robust capabilities of OpenAI's API, this conversational chatbot can dramatically enhance your website's user engagement. Visit Chatbot ChatGPT to explore how to elevate your visitors' experience, and stay connected with his latest advancements and offerings in the WordPress community.