The Revolution in Business Intelligence and Decision Making, Courtesy of Artificial Intelligence
Picture this: You're at the office, coffee in hand, ready to tackle another day of mind-boggling decisions.  You know that your company's future rests with every choice you make.  Enter Artificial Intelligence (AI) – the new best friend of business leaders, wielding the power to make smarter decisions without breaking a sweat or spilling your coffee. Let us explore how AI is revolutionizing business intelligence (BI) and helping decision-makers catch forty winks for a well-deserved full night's sleep.
The AI-BI Alliance: A Match Made in Silicon Heaven
Business intelligence has come a long way since the days of dusty file cabinets, punch cards, reams of green bar, and clunky spreadsheets.  Ah, such fond memories of slide rules, tractor fed printers and the forerunners VisiCalc and Lotus 1-2-3.  Today, AI is the secret sauce, injecting a healthy dose of superhuman capabilities into the BI mix.  This dynamic duo has transformed the way businesses process information, analyze trends, and make decisions.
But how does this work, you ask?  It's a beautiful marriage, really.  AI algorithms sort through vast amounts of data at lightning speed, connecting the dots and uncovering patterns mere mortals would never dream of.  Armed with these insights, BI tools deliver dashboards, reports, and recommendations to help managers make informed decisions.  It's like having a psychic on speed dial, minus the per minute cost or the crystal ball.
From Data Dilemmas to Decision Domination
We've all been there – drowning in an ocean of data, struggling to make sense of it all.  With AI at the helm, data analysis becomes a breeze.  Machine learning (ML) models can learn from historical data to identify patterns, predict trends, and suggest actions to boost performance.
But wait, there's more!  Natural language processing (NLP) takes it a step further, allowing users to interact with AI systems through everyday language.  No more arcane commands or cryptic jargon.  Just speak your mind and let AI do the heavy lifting.
AI: The Ultimate Business Whisperer
If you thought AI was just about crunching numbers, think again.  It's also a whiz at deciphering human emotions and sentiment.  Sentiment analysis, a subset of NLP, allows AI to evaluate customer feedback, social media comments, and other forms of unstructured data, uncovering invaluable insights into consumer behavior and preferences.
Imagine knowing what makes your customers tick and tailoring your marketing campaigns to expertly match them to your products and services.  It's like having the Midas touch for customer satisfaction.  And right now the business world can't get enough.
A New Era of Smart Decision-Making
With AI in the BI toolbox, decision-makers can now make confident, data-driven choices at warp speed.  No more sleepless nights spent agonizing over options or second-guessing decisions.  Just swift, informed choices that keep businesses ahead of the curve.
But fear not, my fellow BI gurus.  While AI is an incredibly powerful tool, it's not here to steal our jobs or replace us – at least not yet.  It's here to augment our abilities and help us become smarter, savvier, and more efficient leaders.
Conclusion
So, there you have it, folks.  AI is the new kid on the block, revolutionizing business intelligence and empowering decision-makers to make smarter choices.  Gone are the days of guesswork, gut feelings, and coffee-induced decision fatigue.  In their place, a brave new world of AI-driven insights, optimized decision-making, and dare we say, a little more time for coffee breaks.  Cheers to that!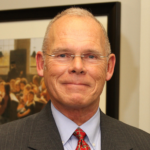 Stephen Howell is a multifaceted expert with a wealth of experience in technology, business management, and development. He is the innovative mind behind the cutting-edge Chatbot ChatGPT plugin for WordPress. Utilizing the robust capabilities of OpenAI's API, this conversational chatbot can dramatically enhance your website's user engagement. Visit Chatbot ChatGPT to explore how to elevate your visitors' experience, and stay connected with his latest advancements and offerings in the WordPress community.