Problem solving, that is the real value your sales team brings to each interaction with a prospect.  Having valuable products or services is important but do they solve to prospect's problem?  If you help a business do more business your sales team will fuel the growth of your business and that of your customers.
People in business will sometimes ignore a problem and hope that it will go away.  Or they procrastinate and plan to address it next week, next month, next quarter, next year, or perhaps never address it at all.  It is only when the pain of solving the problem is less than letting it continue will they seek a solution.  The benefits that the solution provides must exceed the cost to change people, processes, systems, and data in the prospect's organization.
If a prospect knows exactly what their problem is, they can easily find a solution.  Working with that prospect is often the easiest for your sales team – they just sign them up for your solution and off they go.
But the real value of your sales team is when they find a prospect that does not realize they have this or that problem for which you have a solution.  Sales professionals that do this are hunters – they are in the office or out in the field hunting for prospects that match the ideal customer profile that would be a candidate for your company's solutions.  Hunters make orders, not take orders.
These sales professionals are looking down the road from where prospects are now and helping them get ready to address future problems before they manifest themselves.  They do not solve the current problem; they find future problems that will need to be addressed by the prospect; problems that the prospect might not know needs to be addressed.
According to Daniel Pink, author of "To Sell is Human", "Problem solving is very much an analytic skill.  Problem finding is more of a creative skill."  Sometimes your sales team will uncover the simplest of problems that will turn out to be the most complicated ones your prospects need to solve.  It is two sides of the same coin to say on the one hand that your sales team is looking to solve problems with your solutions, while on the other that you have solutions for which your sales team is looking to find prospects in need of that solution.
Do You Have Problems without a Solution or Solutions without a Problem?
The most successful companies are built around solving people's problems.  This creates opportunities to make money, create jobs, have an impact, and help people.
Richard Branson, British billionaire and business magnate, states "Solving problems means listening."  But listening takes skill.  What kind of skill you might ask?  The American author Michael J. Gelb who wrote "How to Think Like Leonardo da Vinci" states that "You can increase your problem-solving skills by honing you question-asking ability."
Your sales team must first understand the situations that prospects find themselves in before they can determine if and how your company's products and services can help them.  Sales teams that start from the position of "We offer these products and services, do you have that problem?" will inevitably be less successful than those that work their sales plans the other way around.  The sales team needs to ask themselves: What urgent need are we fulfilling for this prospect, what problem are we solving for them?  Sales teams need to engage with prospects on the problem, not the solution.
A prospect's urgent need is usually referred to as a pain point.  Most pain points are layered and complex and are a combination of several different challenges faced by prospects.  Pain points can be highly subjective and even if several prospects share the same pain points, it is unlikely that they share the same root causes.  If viewed holistically, your sales team can present a path that allows prospects to become pain-free.  All prospects are looking for is a simple, quick solution to their problem.
Your sales team will find prospects with similar pain points, but a single solution will not solve each of their problems.  Prospects are unique, and your solutions may not fit even if the pain points are similar.  It is essential that your sales team conduct research into understanding your prospects before they can start helping them accomplish what they really want to do.
Your sales team must be able to describe the problem from the prospect's point of view.  If they do not, they will be wasting the prospect's time and losing credibility in their eyes.  Your sales team's pain – needing to make sales – is not your prospect's pain.  Successful sales teams consistently solve problems with their prospects, not for their prospects.
Ask These Seven Questions to Become a Better Problem Solver
Sales leaders do not often consider that being a "problem solver" is an essential skill sales team members must have and master.  Rapport building and positive attitudes will carry them only so far.  Solving prospect problems should be at the heart of every sales encounter the sales team has.  But not everyone on the sales team will be an expert problem solver.  Here are seven questions they can use to become expert problem solvers.
Question 1: "What challenges are you experiencing in the area of […]?"
Starting the dialogue using an open-ended question is always best.  This question is designed for your sales team to uncover the prospect's needs.  The question is not about offering solutions right away; that should come later and only after as many challenges the prospect is facing are uncovered (see next question!).  Asking this question derails the sales team's urge to lead with the feature-benefit discussion.  Until the sale team knows what the prospect needs, they will not know if they have products and services that address those needs.
Question 2: "And what other challenges are you experiencing?"
Also, an open-ended question, this one is designed to go deeper into the problems that the prospect faces.  It is important for the sale team to uncover as many challenges as possible; even challenges their products and services might not solve.  Since one product or service is unlikely to solve all the problems faced by prospects, the idea is to get as much out on the table as possible before starting the feature-benefit discussion which sales teams often lead with.
Question 3: "What's the real problem you are trying to solve?"
Designed to elicit root causes for the challenges faced by the prospect, this question is intended to determine:  Is this a people, process, systems, or data problem?  Is this a one-time problem, a recurring problem, a risk reduction problem, a compliance problem, etc.  An understanding of the real problem the prospect faces is critical before the sales team and the prospect start working together to find viable solutions.
Question 4: "What are you looking for in a solution?"
This question is intended to determine what is most important to the prospect: price, speed, simplicity, or other factors.  The prospect's answers to this question might also reveal that they are looking for a DIY solution, looking to fully outsource the problem and make it someone else's problem, or something in between in the form of a hybrid solutions (they do some things and you the rest).
Question 5: "How can I help?"
The goal of this question is to jump-start collaboration with the prospect.  When the sales team asks this question, they should uncover how the prospect wants to be helped.  This will be the first of many open-ended questions collaborating with the prospect on practical solutions, some of which will come from the sales team, some will come from the prospect, and others from elsewhere.
Question 6: "If you say yes to this solution, what other solutions are you saying no to?"
When this question is asked, the sales team may uncover that the prospect is looking to solve the problem themselves, looking at competitor products and services to solve the problem, or considering if a partial or full-suite solution is needed to eliminate the problem for the last time.
Question 7: "Which of these solutions would be most useful for you?"
Prospects like to buy, not be sold.  This question puts the prospect in control of the buying decision.  Once the prospect selects their desired solution – and they will – the sales team will need to be able to provide the path to get there.  Explaining what it will take to purchase, install, implement, and deliver the solution is not enough.  The prospect must believe in the solution and realized the benefit.  When a solution is found in collaboration with the prospect all objections should fade away.  When the sales team crosses this threshold with the prospect, they are in the clear and should be well on the way to closing the sale.
These are seven immensely powerful questions designed to make the sale team experts at problem solving which is an essential skill they must master.  As stated earlier, rapport building, and positive attitudes will carry them only so far.  Solving prospect problems should be at the heart of every sales encounter.
In Conclusion
There are many reasons why buyers do not buy: they do not have the budget, they do not have the authority, they do not have the need, they do not have the time.  We have traditionally thought that selling was overcoming buyer objections, it is not.  It is about solving the prospect's problems with them while overcoming resistance to adopting the proposed solution.  As a result, your sales team should be able to close more sales more quickly asking these questions, listening carefully for the answers, and staying curious just a little bit longer.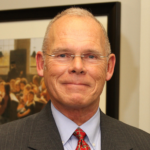 Stephen Howell is a multifaceted expert with a wealth of experience in technology, business management, and development. He is the innovative mind behind the cutting-edge Chatbot ChatGPT plugin for WordPress. Utilizing the robust capabilities of OpenAI's API, this conversational chatbot can dramatically enhance your website's user engagement. Visit Chatbot ChatGPT to explore how to elevate your visitors' experience, and stay connected with his latest advancements and offerings in the WordPress community.